KI Tennis Serve 8 Hour Course for Coaches


Click register now to be taken to our MINDBODY site and attend this course. All active courses are listed - make sure you choose the correct one. *Note you will need to create a free account. 2 Payment options:
$299 for USPTA, iTPA or PTR Certified Coaches, and $339 for Non Certified Coaches.

Date:
Saturday, January 21, 2017


Location:
Kovacs Institute
2911 George Busbee Pkwy NW, Ste 50
Kennesaw, GA 30144 (Inside Medici Medical
Arts Building and next to PGA)


Time:
8 Hours, 9 am - 5 pm EST


Price:
$299 for USPTA, PTR or iTPA Certified Coaches $339 for non certified coaches
Includes workbook, welcome bag, lunch, healthy snacks

Now You Have The Opportunity To Work With The Leading Serve Doctor In The World

For the first time you can learn the most complete way to analyze the serve, analyze the physical limitations that may be contributing to inabilities of your players to hit certain serves and then learn the most complete list of serve specific drills and exercises to develop greater power, consistency and spin. This course is evidence-based and is designed in a learn by doing environment. The information is backed by the latest scientific research from Dr. Mark Kovacs and other experts in the field of Biomechanics, Motor Learning, Cognition and Performance Sciences.

This unique course combines the latest biomechanical analysis in the Kovacs Institute research lab, with advanced tennis serve specific assessments that was previously only available to top professional tennis players and tour coaches. Dr. Mark Kovacs and the experts at the Kovacs Institute will work with you directly to learn the latest techniques to help you better understand the tennis serve and teach the serve the correct way to your students.

The information in this course will make you a better teacher and coach so you can continue to offer your students and players with the best information available to improve the tennis serve of your players.
Types of Information:

Hello Mark, my 10 year old daughter Sophia has been taking your "100 MPH Serve Course. In less than a week her speed has increased 15 mph and she is very excited about your course and teachings. Thank You!"

-- Her Grateful Father

Coaches Will Learn/Have:


A full review of the 8 Stage Model To Evaluating The Tennis Serve

Access To The Kovacs Institute's Research Lab Looking At Real Serves Of Participants Focusing On Muscle Recruitment Patterns, Loading Parameters and Serve Speed Variations.

The Coaches Guide To the KI Tennis Serve Screen. Learn The Physical Reasons Why Your Player's May Not Be Able To Hit Certain Serves Due To Physical Limitations That Can Be Corrected With Simple Exercises

Exercises And Progressions That Can Be Done On-Court and Off-Court To Help Develop Power and Spin

Why Most Females Do Not Hit A Good Kick Serve And How To Fix This Quickly With Improved Biomechanics and Loading

The Top Exercises Your Players Should be Working On At Home To Help Them Serve Better
Serving Statistics of The Best Servers At The Junior, Collegiate, Professional and Adult Recreational Levels

The Most Relevant and Important Strength & Power Exercises To Help Improve Tennis Specific Movement

A Special 30 minute Questions Period asking Dr. Kovacs anything at all about how the top pros develop some of the fastest serves on the planet.

Cost


---

$299 for certified coaches. Includes workbook, welcome bag, lunch, and healthy snacks.
Thanks for your interest.


Click register now to be taken to our MINDBODY site and attend this course. All active courses are listed - make sure you choose the correct one. *Note you will need to create a free account if this is your first time with us.

**Registrations are limited.

About Dr. Mark Kovacs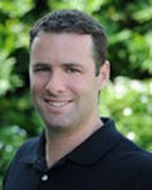 Dr Mark Kovacs, World Renowned Sports Scientist:
Ran the Sport Science, Coaching Education and Strength & Conditioning Departments for the United States Tennis Association


Is considered the Serve Doctor to the best players in the world and has authored two of the most read scientific articles ever written on the tennis serve


Has worked with over two dozen Top 100 ATP and WTA players. Including John Isner, Robby Ginepri, Madison Keys and Sloane Stephens


Directed the Gatorade Sport Science Institute working with the NFL, NBA, MLB and the Brazil National Team leading into the 2015 World Cup


Co-Founded the International Tennis Performance Association (iTPA) which has members in 38 countries and is the leading tennis fitness, performance and injury prevention association in the world (www.itpa-tennis.org)
To learn more about Dr. Kovacs
www.mark-kovacs.com
To learn more about International Tennis Performance Association, offering tennis fitness certification for coaches,
visit
www.itpa-tennis.org
To learn more about the Kovacs Institute
www.kovacsinstitute.com
---

KI Tennis Serve Course Contact Form

Fill out to submit if you have any questions regarding this course.