Kovacs Institute and Life University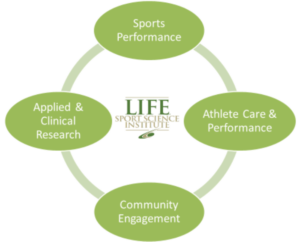 Kovacs Institute, in collaboration with the Life Sport Science Institute on the campus of Life University, works on a number of research studies within Atlanta and around the globe.
The Life Sport Science Institute (LSSI) combines research, application and education for improved sports performance and the reduction of injuries. Their team of leading sport health science faculty, athletic trainers, strength and conditioning professionals, chiropractors, physiologists, staff and students work together to help solve some of the unique challenges in elite sport. Cutting edge technology meets a vitalistic philosophy to improve athletic performance. LSSI also hosts a number of elite level conferences focused on improving athletic performance.
To learn more about LSSI and the upcoming educational offerings and research visit www.lssi.life.edu
Kovacs Institute routinely evaluates and tests new technology products in sport science, sports, cognitive.

Contact us for more information.

Research studies are on-going, and KI continues to be on the cutting edge of technology, research, innovation and data analysis while converting this information into practical data for our clients.

---