KI LIFESTYLE ATHLETE ASSESSMENT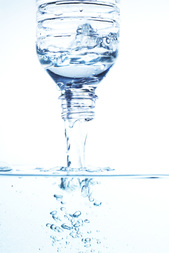 Our lifestyle athlete program involves bringing the latest science of athletic and executive performance to the individual that lives a hectic lifestyle and is looking for the same assessments and training that world class athletes and executives have access to.
This program is very limited.
We also offer an advanced monitoring program for those Lifestyle Athletes who are looking for daily communication and input. This monitoring program is highly limited and a waiting list exists to work with Dr. Kovacs and his team on a year-round, ongoing basis.

---
State of the Art Equipment Measures:

Posture development
Pain reduction
Strength and power training
Recovery and regeneration (flexibility, massage, athletic stretching, electronic stimulation, etc.)

Nutritional counseling, nutrition planning and meal preparation
Injury prevention programs
Planning, management
Travel science
Sleep science
Performance therapies
How Does it Work?


If you are interested in applying for the KI Lifestyle Athlete Assessment, please fill out the below form with your name, email, and background about yourself and we will respond within 48 hours (M - F).

Kovacs Institute is located in the Greater Atlanta area in Georgia. You would need to physically come to our facility for the lifestyle assessment.

The 1 day assessment lasts approximately 6 hours and includes lunch, personalized, one on one attention and evaluation from Dr. Mark Kovacs.

You are responsible for any travel costs.

KI Lifestyle Athlete Assessment Application Form

Fill out this form to apply for the KI Lifestyle Athlete Program, or if you want more information on it.