EXPERTISE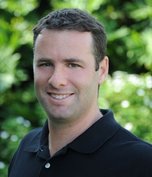 Dr. Mark Kovacs has a unique background working with the best athletes and teams in the world.
Director of the Gatorade Sport Science Institute working with the Gatorade professional athletes
Has worked Two NFL Superbowls and multiple NFL Combines

Been involved with the Brazil National Soccer Team leading into the 2014 World Cup
Sport Science Consultant to NCAA and helped to establish the NCAA Sport Science Institute
Chair of the 2016 Baseball & Sports Performance Conference

Worked with dozens of NFL, NBA, MLB athletes and teams

Worked with over 10 NCAA Division 1 athletic departments including Harvard, Princeton, University of North Carolina, Arizona State, Pittsburgh, Northwestern among others
Spoken at the Major League Soccer (MLS) Combine and Medical Meetings in 2016 & 2017
Directed the Sport Science, Strength & Conditioning and Coaching Education departments of the United States Tennis Association
Educated over 1 million athletes, coaches, parents and sports administrators
Has performed keynote speeches on five continents
Researcher and educator for major coaching and sport science organizations
Ale has over 8 years of experience working with elite level athletes as an Athletic Trainer and Strength & Conditioning professional with college athletes, professional athletes and entertainers. He has worked at the highest level of professional sport with the Atlanta Hawks and the Brooklyn Nets. He is certified as an Athletic Trainer by the National Athletic Trainers Association (NATA), Strength and Conditioning Specialist by the National Strength & Conditioning Association (CSCS), Performance Enhancement Specialist (PES) and Corrective Exercise Specialist (CES) by the National Academy of Sports Medicine. He is also a Certified Tennis Performance Specialist (CTPS) through the International Tennis Performance Association (iTPA), as well as currently completing studies for a Graduate Certificate from Auburn University on Movement Skills Analysis.

Ale was an Athletic Trainer for the 2015 NBA All-Star Games representing the Eastern Team and the USA Rising Stars Team. Ale has also served as the Head Athletic Trainer for the NBA's Basketball Without Boarders program in both the Dominican Republic and Toronto, Canada. During the summer of 2015, he was a guest speaker on behalf of the NBA/NBA Brazil for the NBB symposium in Sao Paulo, Brazil. For the 2014-15 season, he was awarded "Assistant Athletic Trainer of the Year" by the NBA as well as a recipient of the 2015 "Brooklyn Heart Saver Award" from the American Heart Association. Outside of the NBA, Ale has also worked with entertainers such as Usher.

A native of Sao Paulo, Brazil, Ale attended Universidade Ibirapuera Physiotherapy School in Brazil before transferring to the States after receiving a soccer scholarship to Carson-Newman College in Jefferson City, Tennessee. He received his Bachelor of Science in Athletic Training before moving on to Georgia State University in Atlanta, Georgia where he received his Master's Degree in Sports Medicine. During his time at Georgia State, Ale served as a Graduate Assistant Athletic Trainer for the Men's Soccer program as well as teaching assistant for Anatomy & Physiology and various Athletic Training courses. Prior to graduation, Ale was invited to join the Atlanta Hawks Medical Department where he served as the Assistant Athletic Trainer. He was later recruited by the Brooklyn Nets organization as the team's Assistant Athletic Trainer/ Assistant Strength and Conditioning Coach. While in the NBA, his main responsibilities included players' daily care, rehabilitation, injury prevention, injury recovery, movement analysis and corrective exercises.


TO APPLY FOR THE ELITE ATHLETE TEAM, FILL OUT APPLICATION BELOW

Investment

---

To apply, please fill out the below form and KI will get back to you within 48 hours (M- F).

Thanks for your interest!

What we test we train, and what we train we re-test. Each athlete will be on a constant journey of self-discovery and the development of the optimum athletic body and mind for elite sport success.